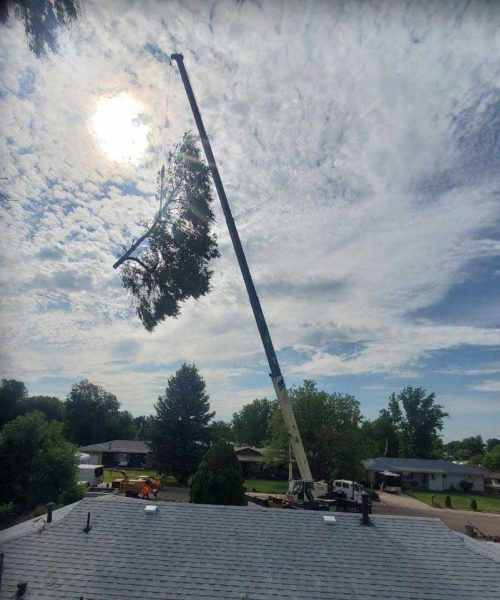 Complete Tree Care Services
Gilbert's Tree & Landscape has proudly been serving Colorado Springs, Fountain, Pueblo and surrounding areas for over 28 years. We have extensive tree care knowledge and experience in tree trimming/pruning, tree cutting, tree removal, stump removal, tree care and health maintenance, emergency tree services, fire mitigation, and forest fire mitigation. Licensed and insured, we are a team of certified arborist that possess the experience and all of the necessary equipment to safely and efficiently remove large hazard trees.
Licensed and insured, Gilbert's Tree & Landscape abides by all TCIA (Tree Care Industry Association), ISA (International Society of Arboriculture) and ANSI Z133 STANDARDS.
Call Today for a FREE Tree Care Estimate!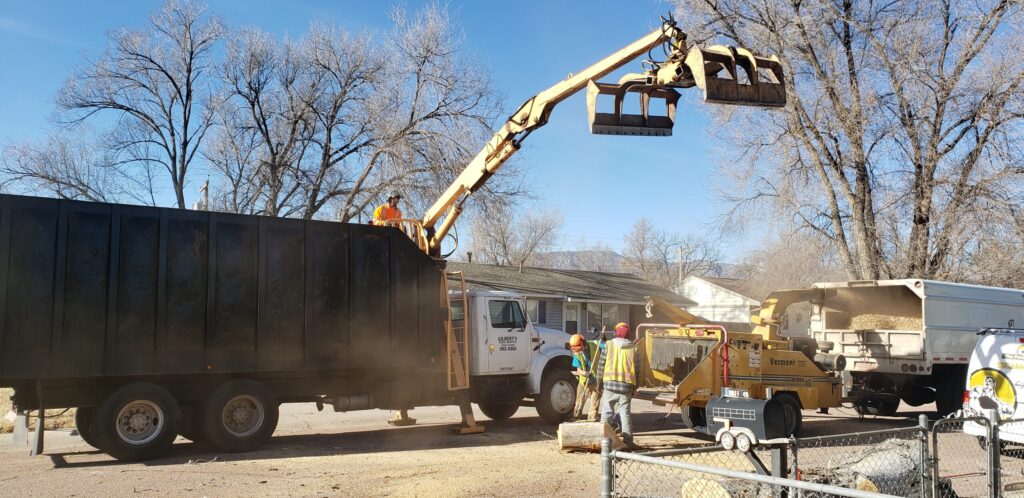 Recognized as a trusted team of tree care specialists, Gilbert's Tree & Landscape is staffed by certified arborists who provide top quality maintenance for a variety of commercial and residential landscapes in Colorado Springs, Fountain, Pueblo, and surrounding regions.
Gilbert's Tree & Landscape OFFERS COMPLETE TREE SERVICES:
Tree trimming or pruning enhances the beauty of your trees and is a necessary component of proper landscape maintenance. Overgrown trees will only continue to grow larger until they can no longer support themselves. Regular pruning increases the strength of the tree against storm damage. Unprofessional pruning can exasperate problems and lead to poor structure, damage, disease, and decay.
The certified arborists at Gilbert's Tree & Landscape are equipped with the proper gear, knowledge, and experience to ensure safe, complete, and effective tree removal. If someone left a stump or root on your property, don't hesitate to give us a call!
Creating a defensible space around your home is one of the most important and effective steps you can take to protect your family and home. We can create an area between a structure and unmanaged forest by modifying nearby vegetation to reduce the effects of a wildfire. Fire department stipends are available for select areas.
Storm Damage Control & Assessment
At Gilbert's Tree Care & Landscape, our ISA-certified arborists and tree care experts specialize in preserving outdoor beauty. With their in-depth knowledge and expertise, we offer precise pruning, disease detection, and tree planting services to ensure your trees thrive and enhance your property's aesthetics and ecological value. Trust our dedicated team for expert care.
Storm damage can wreak havoc on landscapes. Gilbert's Tree and Landscape specializes in assessing and mitigating the aftermath. Our expert team evaluates fallen trees, broken branches, and landscape debris to develop a strategic restoration plan. We restore the beauty and safety of your outdoor space efficiently and effectively.
Firewood and Mulch are available year-round for pick-up and delivery in our Service areas.
Do you require a professional health evaluation for the trees on your commercial or residential property in the Colorado Springs area? Our certified arborists have extensive tree care knowledge and experience diagnosing tree diseases and infections. We can diagnose and treat any tree care problem before they cause further damage to your landscape. Contact us if your trees appear unhealthy or you would like us to investigate potential threats to the health of your trees.
Available year-round
Pick-up or Delivery
Residential & Commercial
FREE Local Delivery