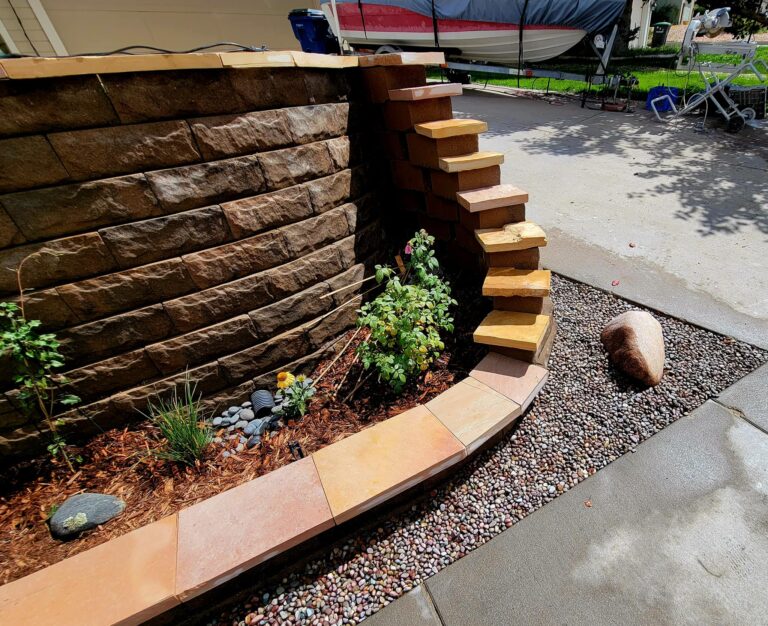 Landscaping Contractor
Landscaping
Hardscaping
Xeriscape Design
Planting
Trees
Bushes
Retaining Walls
Turf Installation
Water Features
Patios
Pavers
Outdoor Living Spaces
Sod & Sprinklers
Enjoy a lush green lawn with an easy to maintain sprinkler system! Sprinkler systems, irrigation and drip lines keep your grass and plants well watered through the summer.
Fences | Gates
Define and protect your property with the installation of a fence and gate. Wood fencing for privacy and chain link fencing to protect your property are popular fence installations.
Hardscapes | Patios | Pavers
Creating an outdoor living space, walkway or driveway will define your property as an enjoyable place to gather with friends and family.
Xeriscapes | Turf
Landscaping is the foundation of your property and there are numerous options for your consideration including Xeriscapes that are low maintenance and conserve water.
Plant Trees and Bushes | Transplanting
Creating a defensible space around your home is one of the most important and effective steps you can take to protect you, your family and your home from catastrophic wildfire. Defensible space is the area between a structure and an oncoming wildfire where nearby vegetation has been modified to reduce a wildfire's intensity.
Retaining Walls
Retaining walls or landscape walls utilize the natural slopes of the terrain and protect your landscape from landslides.
Trim or Prune Trees
Keeping your trees properly trimmed or pruned will keep them healthy and extend thier life by preventing them from becoming overgrown and needing to be cut down because they are overgrown.
Outdoor Living Space
Turn your backyard into an outdoor living space and let Gilbert's Tree and Landscaping Service do the work for you so you can enjoy your summer!