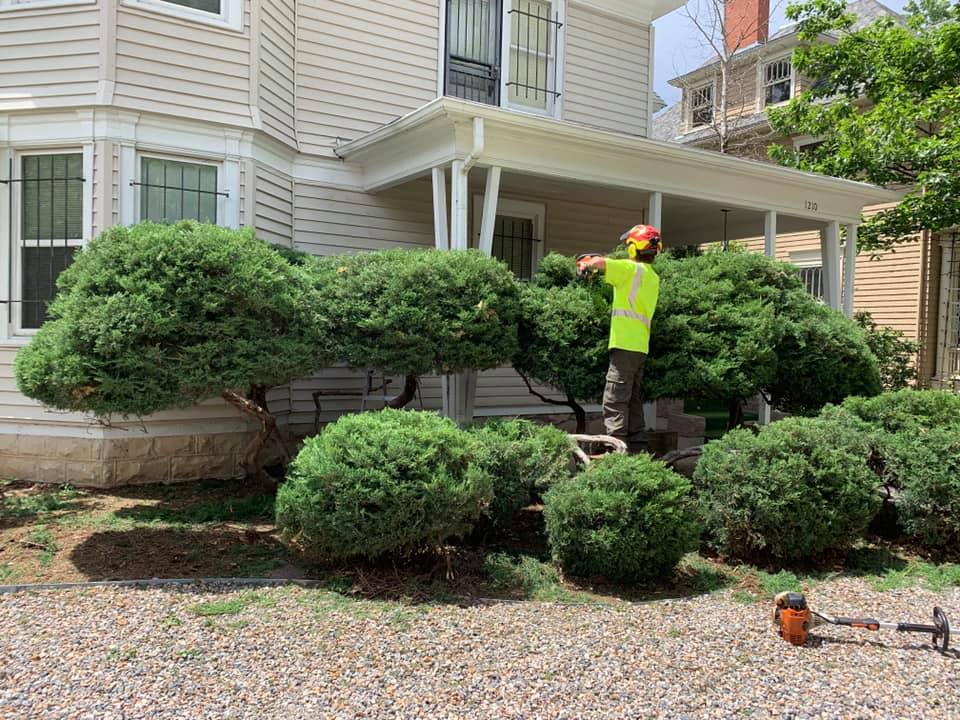 Professional tree trimming is a crucial practice that contributes significantly to the overall health and longevity of trees. Trees play a vital role in our environment, providing us with oxygen, shade, and aesthetic beauty. However, they require proper care and maintenance to thrive and remain safe for the surrounding environment. Gilbert's Tree & Landscape, a reputable company established in 1993 by a skilled Colorado tree surgeon, is dedicated to ensuring the well-being of trees through expert trimming and pruning services.
One of the primary reasons for Gilbert's Tree & Landscape outstanding reputation is its team of certified arborists. Gilbert's Tree & Landscape employs more certified arborists than any other company in Colorado, making them well-equipped to handle tree care with utmost professionalism. With their extensive knowledge and experience, they can accurately assess the health of trees, diagnose any issues, and prescribe effective treatment plans tailored to each tree's unique needs.
Customer safety and satisfaction are paramount to Gilbert's Tree & Landscape, and their impeccable safety record and high customer retention rates reflect their commitment to excellence. As part of their dedication to customer service, the company offers free initial inspections and follow-up courtesy visits, ensuring that every tree receives the attention it deserves.
The array of tree trimming and pruning services offered by Gilbert's Tree & Landscape is comprehensive and designed to address various tree care needs. For young trees, ranging from ten to fifteen feet in height, the company's experienced arborists perform young tree pruning. This critical pruning process helps establish a solid foundation for the tree's long-term structure and overall health.
Evergreen pruning is another essential service provided by the company. While pine and spruce trees generally require minimal attention in metropolitan areas like Colorado Springs, Monument, and Pueblo, overgrowth can become problematic, obstructing passageways and sightlines. Properly trimmed evergreen shrubs, however, can become captivating showpieces, enhancing the beauty of any landscape.
Certain trees, especially fruit trees, benefit from dormant pruning, which should only be carried out during the dormant season. This practice not only promotes the health of the trees but also helps minimize potential damage from severe weather conditions like Colorado thunderstorms, hail storms, and early-season snowstorms.
Tree pruning serves several crucial purposes, all aimed at ensuring the optimal health and safety of trees. By shaping young trees during their growth, they mature into well-structured and robust elements of the landscape. Regular pruning also reduces the need for corrective tree services, which can be both expensive and unexpected. A tree with a full, healthy crown and well-placed branches is better equipped to withstand the forces of nature, minimizing the risk of emergency storm damage to the tree itself and its surroundings, including people and property.
Professional tree trimming and pruning are indispensable practices for maintaining healthy and resilient trees. Gilbert's Tree & Landscape, with its team of certified arborists and landscape care consultants, stands as a trusted partner in ensuring the well-being of trees in Colorado's challenging climate. By availing their expert services, property owners can rest assured that their trees will flourish, providing numerous benefits for years to come. As we continue to appreciate the beauty and significance of trees, let us also remember the importance of responsible tree care and the role companies like Gilbert's Tree & Landscape play in preserving these natural wonders.